Hyperledger in Electric Vehicle Transactions
The following post is part of a technical series of discussions about relevant and exciting technologies.
In September 2019, Arizona State University, through their Blockchain Research Lab and Chainrider, participated in the 2nd Wyoming Blockchain Stampede event hosted by the University of Wyoming.
The Blockchain Research Lab at ASU has an in-house solution to enable a P2P Energy Marketplace using Hyperledger Fabric. It focuses on the transactive energy concept that assigns value to facilitate dynamic balancing between independent power producers. It defines players who produce, as well as consume energy, as prosumers. Prosumers are offered a way to match and balance energy supply and demand closely. Using smart contracts on Hyperledger Fabric, they digitally facilitate, verify, and enforce the negotiations taking place on a transactive grid.
The Energy trading blockchain ecosystem benefits are:
For Utility

Offset energy demand during on-peak hours by using renewable energy resources.
Reduces the cost of buying additional fuel.
Harness the power of renewables while being compensated for infrastructure.

For Customers

Opportunity to buy energy at a reasonable price while staying connected with the utility provider during peak hours and peak usage seasons.

For Prosumers

Opportunity to get returns on surplus energy.
Ability to transact with energy while choosing the price.
This ASU solution identifies four players that participate in the blockchain ecosystem.
Utility Company
Photo-Voltaic Installation Owners
Storage Installation Owners
Utility Customers
Four channels are used for facilitating transactions on the energy marketplace between these actors. Utility companies act as the operator since it owns the physical infrastructure.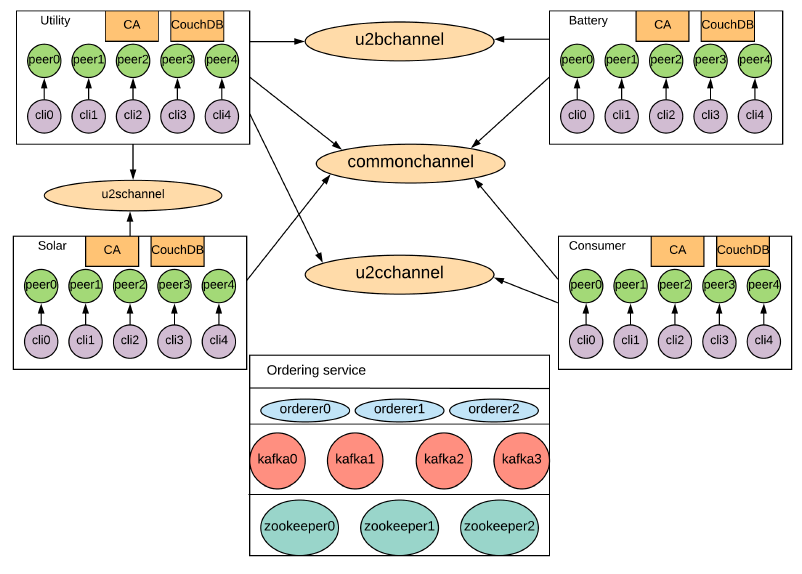 A prototype for the idea was implemented and presented by Raj Sadaye and Arsh Padda from the Blockchain Research Lab at ASU. The BRL team won 1st place in the Dash/Chainrider Blockchain Challenge and the 2nd place in the WyoHackathon Interoperability Challenge.
More information can be found at https://blockchain.asu.edu/.
Sonora Software has been working with Blockchain technologies for years, in the space of cryptocurrency and smart contracts as well. The company had the opportunity to build a Blockchain Ethereum Network application for a Cloud Mining partner in early 2018. Sonora software acknowledges the importance of Blockchain and smart contracts technologies and helps companies get to the next level with technology innovations.